It was 2 years ago when I diagnosed of having Anxiety/Panic Disorder and it was so hard to deal with. In fact, I was so depressed and feeling hopeless at that time. I always remember the darkest days of carrying an invisible illness which the most challenging part of my life. Until the bright side of life came around and change me for the better.
The Start of Positive Change
I always believe that there are many ways to survive mental illnesses, but few of them can really help. Besides, I also did a research on how to survive a panic attack without taking a medicine. The best way to fight panic attack is to learn how to be independent of taking an anti-anxiety medication. So here are the five tips on how to survive a panic attack.
1.) Breathing Technique
I learned this technique from Rainbow Playroom Psychological Services and it was helpful to release the tension due to panic attack levels from the inner chest. All you have to do is to follow the 4 and 4 breathing technique. Check the illustration below for visualization.
Just inhale 4 seconds and exhale 4 seconds. Just repeat until you calm down. Try to relax while doing this technique and think that you're okay because the panic attack can't harm you at all.
2.) Drink plenty of water
Just bring a bottle of water every time. By drinking a lot of water can give you proper ventilation because water has oxygen that can help you breathe.
3.) Walking around can stop panic sensation.
With or without a panic attack, it is good to walk around and enjoy walking in the shopping mall, outdoor park, and garden because walking is a basic exercise that has a great benefit to releasing muscle tension and minor sensation of the panic attack. In my own case, I used to walk around at Ayala Center Cebu for only 30 minutes. It can help me to relax my muscles and I do breathing exercise while walking.
4.) Listen to your favorite soundtracks
It is great to recall the good memories through listening to the soundtracks that you love or makes you #LSS. Listening soundtracks can relax your brain from over thinking of bad thoughts during panic attack episodes. Just chill out and enjoy the moment of relaxation through music. It is best to think about happy thoughts like your good memories with family, friends and a special someone.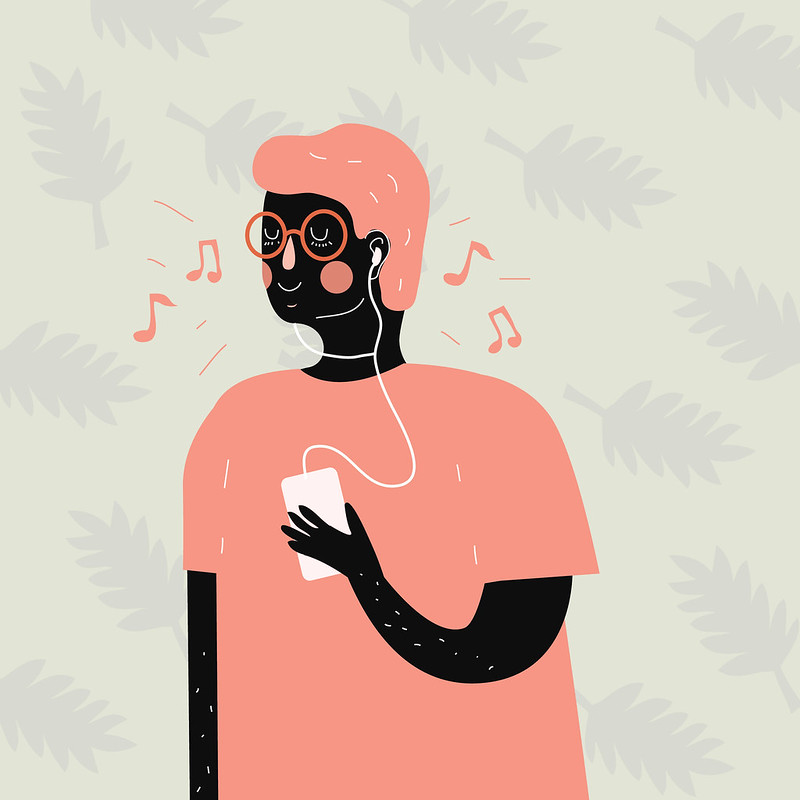 5.) Always believe that you can survive.
We all know that a panic attack is a serious condition that the brain manipulates the body system through connecting nerves that can affect the body system – result to have a similar sensation of having Hyperventilation, Heart Attack, and Hypertension. The truth is the panic attack can't harm you. It is an imbalance of chemicals from the brain,  particularly in Serotonin. AntiDepressant medication can help, but it is a good practice to be independent. At first, your mind is controlling your body and result of a physical sickness such as dizziness, chest congestion, and hyperventilation. Praying is also a big help to overcome panic attack. Try to motivate on the other thing that can delight your way of thinking. Try painting and drawing because it can practice your ability to release your ideas.
After The Challenges
From the previous panic attack episodes that I encountered, it was an achievement to get rid of those unattended sickness that I worried for almost 2 years. From those experiences, I learned how to manage myself wherever it happens again. I'm always ready for the possibilities and tendencies, but the best shield for that is to be ready.
My last panic attack episode was happened last January 14, 2018, during my tour at Surigao Del Sur. On that day, I keep motivated to think happy thoughts and enjoy the vacation. See! I survived on my own. Just believe that you can.