Cebuana Lhuillier, the Country's largest microfinancial company celebrates its 30th anniversary in their business. Cebuana Lhuillier is bringing its "Thank You For 30!" concert in Cebu at Hoops Dome, Lapu-lapu City, Cebu last 22nd of September 2017. This concert is dedicated to all the Ka-Cebuanas who have been supporting them and have trusted the company for 30 years. Besides, Cebuana Lhuillier is expanded their offerings and services with their new line of products including Microloans potfolio which completes the company's evolution into a microfinancial institution. It's a great venture for Cebuana Lhuillier to make variety of platforms for their customers that can expect even more.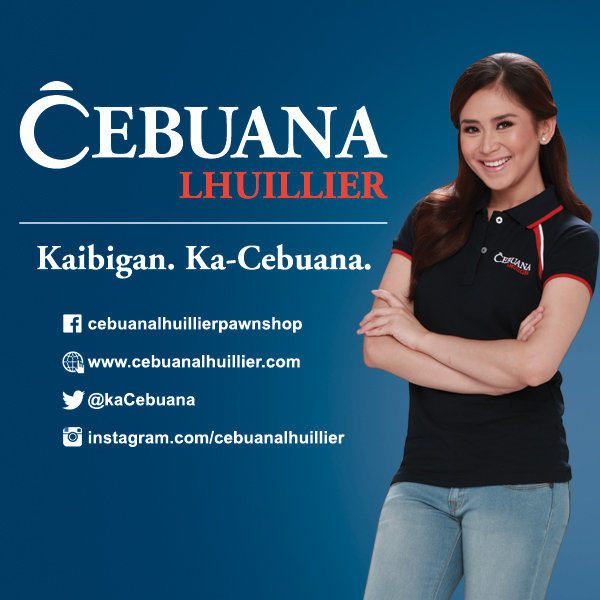 Gaining trust and providing opportunities for 30 years in the business.
For 30 years, Cebuana Lhuillier served as a true Kaibigan, Ka-Cebuana to millions of Filipino by helping them have full access to better financial opportunities to improve their lives and expound their businesses. Millions of Filipino have turned to Cebuana Lhuillier for security, serenity and confidence in the area of finances which made the brand stands for and will continue to make a success stories of hope, optimism, achievement and sacrifice for family and loved ones. That's why Cebuana Lhuillier became one of the most trusted brands in the Philippines. This present, Cebuana Lhuillier has 2,200 branches nationwide.
A Nationwide Concert Series.
The "Thank You For 30!"concert was first stages at the Mall of Asia Arena last 1st of September 2017 in Manila and will also be brought to Davao this coming 20th of October 2017 to be held at USEP Gymnasium & Cultural Center. The concert series has anticipated as it features their brand endorsers Sarah Geronimo and Alden Richards performing the concert stage for the first time. The Cebu leg concert also featured live performances of Erik Santos, Ronnie Liang, Ella Cruz, Jullian Trono and among others.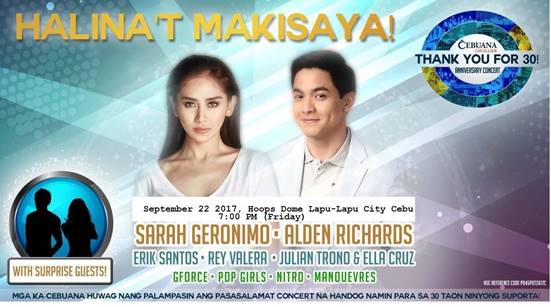 Concert Experience
So far, I enjoyed the show and had a time to chill out with my blogger friends during the event. It was the best feeling to see the Popstar Royalty, Sarah Geronimo, performing live. Even if I'm too far from the stage, it was cool to see some local artist performing on the concert stage that usually I saw them on television. I'm not really a big fan, but I enjoyed mostly the energy of the crowd, the music and the lighting effects during the concert. Ending this blog, I would like to thank to the event organizers for inviting us to cover the Cebuana Lhuillier anniversary concert.