I tried many types of Halo-halo in random food stores and street carts.Most of the ingredients are picked already by the vendor, some are made of crushed ice with evaporated milk.
I'm so happy to introduce to you about this newest halo-halo house near Tisa, Cebu City. Introducing, "Han's Halo-halo. The good thing about Han's was you can pick your own ingredients and their halo-halo was made of tasteful iced cream. This is the perfect halo-halo that you're looking for.
Here are my good feedbacks for Han's Halo-Halo.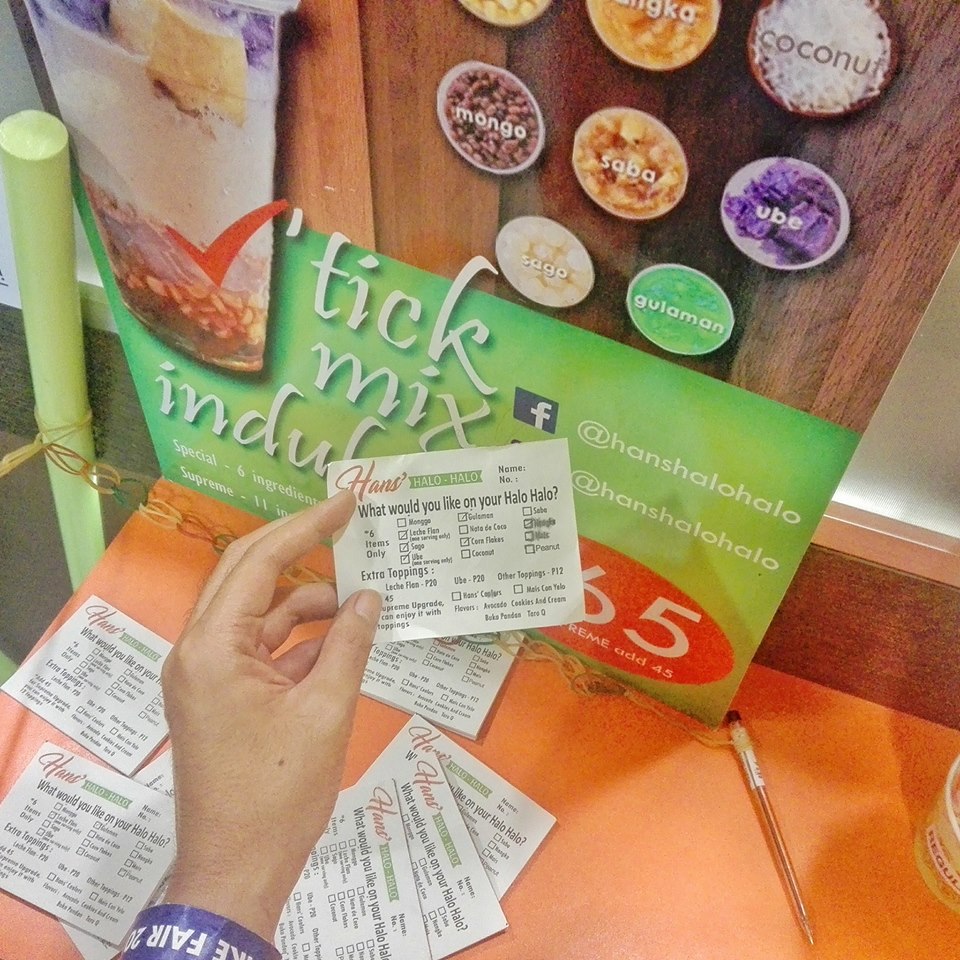 1.) YOU CAN PICK YOUR OWN INGREDIENTS
As what I said, it was a kind of unique halo-halo experience. Traditional halo-halo would be in a form of crushed ice. Han's Halo-Halo is using flavored ice cream. In a mix of your own choice for Halo-halo ingredients or toppings can add the desired flavor you want for Halo-Halo.
2.) SAME LEVEL OF SWEETNESS FROM START TO FINISH
Unlike from other Halo-halo that the level of sweetness wouldn't  be the same as you expected, but Han's Halo-halo is different. You can taste the sweetness and flavors of Han's Halo-halo until the last drop.
3.) AFFORDABLE PRICE FOR ALL
For only 65 pesos, I'm pretty sure that everyone can experience the Han's Halo-halo especially for students. Eating something cold and sweet can remove stress from school, work and life problems. That's the only way we can escape from the stressful moment that we faced every day. Halo-halo can be considered as one of those comfort food for Filipinos, I believed so.
I'm looking for something sweet and flavorful dessert in Cebu. If you have an idea where it is, can you drop some suggestions on the comment box below? Let's recognized some #TatakCebuanoFoodie and help me to discover it. Spreading some love and appreciation for our local entrepreneurs. Thumbs up and padayon lang!