This year, I experienced an early Christmas party with Globe Telecom during their Media and Bloggers Appreciation Party last December 1, 2017, at Cebu City Marriot Hotel. It was an early season to celebrate Christmas and it was fun to be a part of their special gathering which they invited different media outlets in Cebu.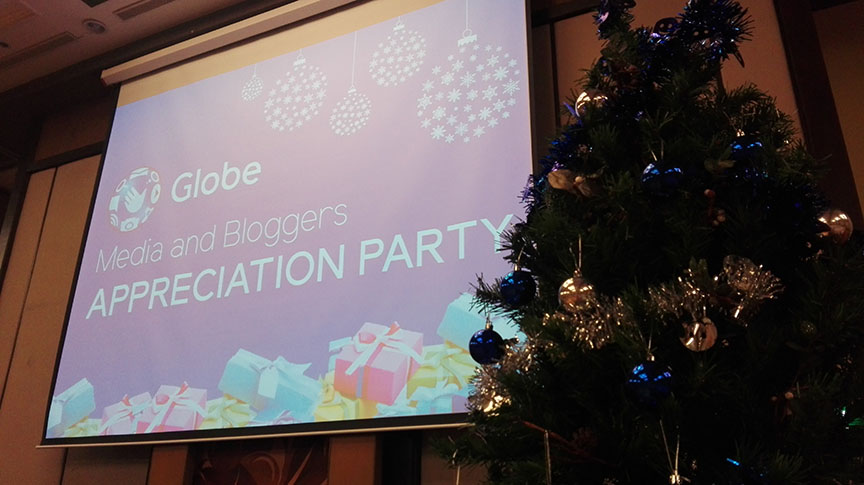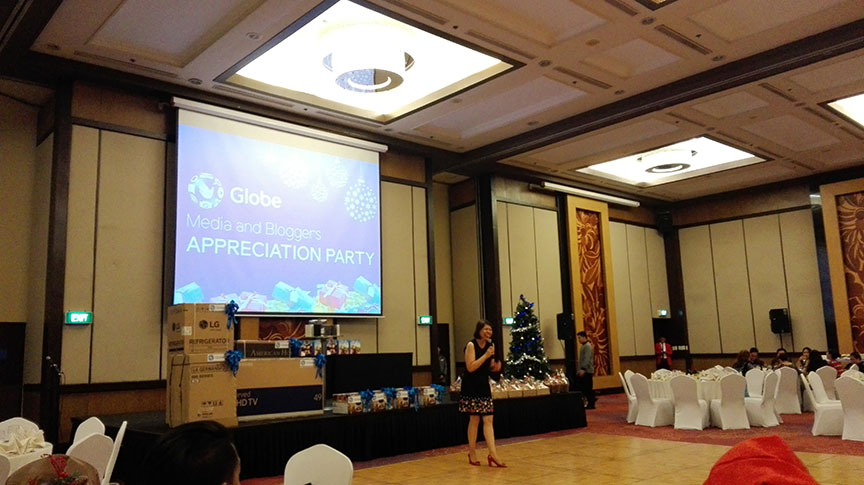 On-The-Spot Invitation
Before the party, I was invited to participate in a group presentation which Globe Telecom required us to join by simply composed a group of 5 members and should present a dance number or any act for at least 5 minutes. Then we prepare ahead for a week to complete our presentation before the party. It was so fun and very nerve braking experience because we're going to perform in front of many people who joined the appreciation party.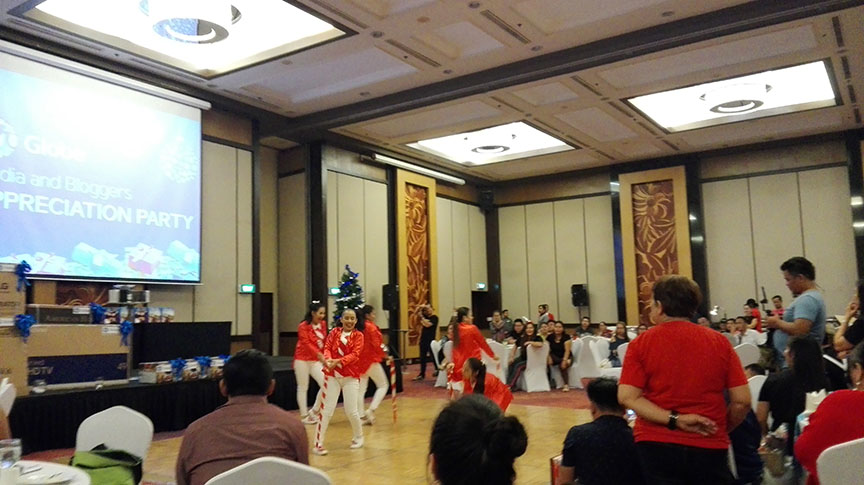 The Excitement Is Real
The most exciting part of the party was the raffle draw of different appliances and high-end gadgets such as Washing Machine, Flat Screen HD TV, Refrigerator, Gas Range, Turbo Broilers, Smartphones, and Action Cameras. The highlight of the main raffle draw was the 2 brand new iPhone X which all of us got trailed and excited. There is also a minor raffle draw of Gift Certificates and Noche Buena Baskets.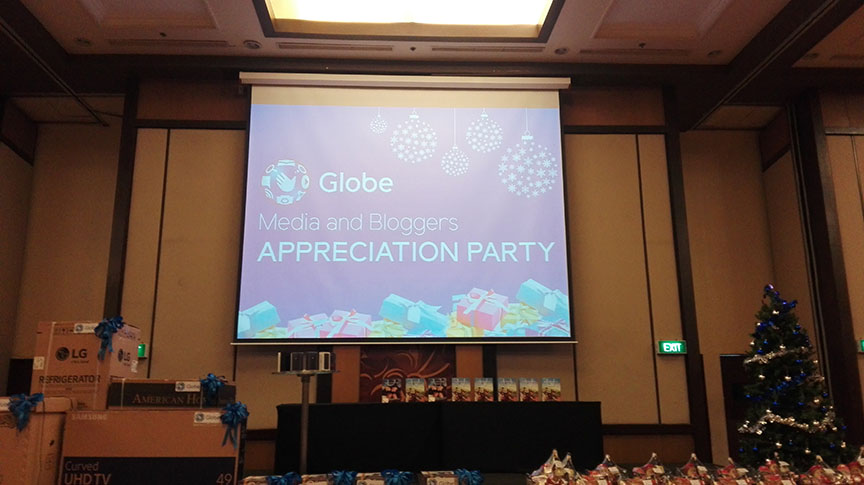 I kept my hope for picking up my name as one of the lucky winners of any smartphone or an appliance item, but my name was not called. The most important thing have I enjoyed the party and met many media personalities. It was a privilege to be a part of the Globe's Media and Bloggers Appreciation Party and it was cool to get jive and had fun with some of my blogger friends who joined and performed the group presentation.
After We Perform
We failed to place at the top 3 of the best performers on that night. The good thing about has we received a consolation prize which we never expected. We will try our best for the next appreciation party if ever we invited again.
Before the closing part of my blog, I would like to thank Rome Nicolas for pushing us to perform and compete the Dance Presentation/Contest at the Globe Media and Bloggers Appreciation Party. Many thanks to my #ProjectPalami Squad starting with Rome Nicolas, Wellbein Borja, Kuro Hime Hitsugaya, and Jomar Lipon. Looking forward to the next Appreciation Party and hopefully, we can perform again in a different and unique type of presentation.
A special giveaway from Globe Telecom which we received after the party and that is the 0917 cap and shirt in an icon design bag. It was so nice and perfect for my upcoming #ootd accessory.