Brewing My New Direction
I always remember the day that I joined the Brew Your Best Year 2016, it was the day I started showing my new side of talent which I found my passion in making illustrations. Since then it has been a starting point in my career as an illustrator. I'm also part of Caring Cup by The Coffee Bean & Tea Leaf which I featured my artworks for bringing my stories about helping the community and endorsing my talent for the positive change. It is a privilege to share my inner side of spreading an art movement for certain causes like mental health and environmental issues.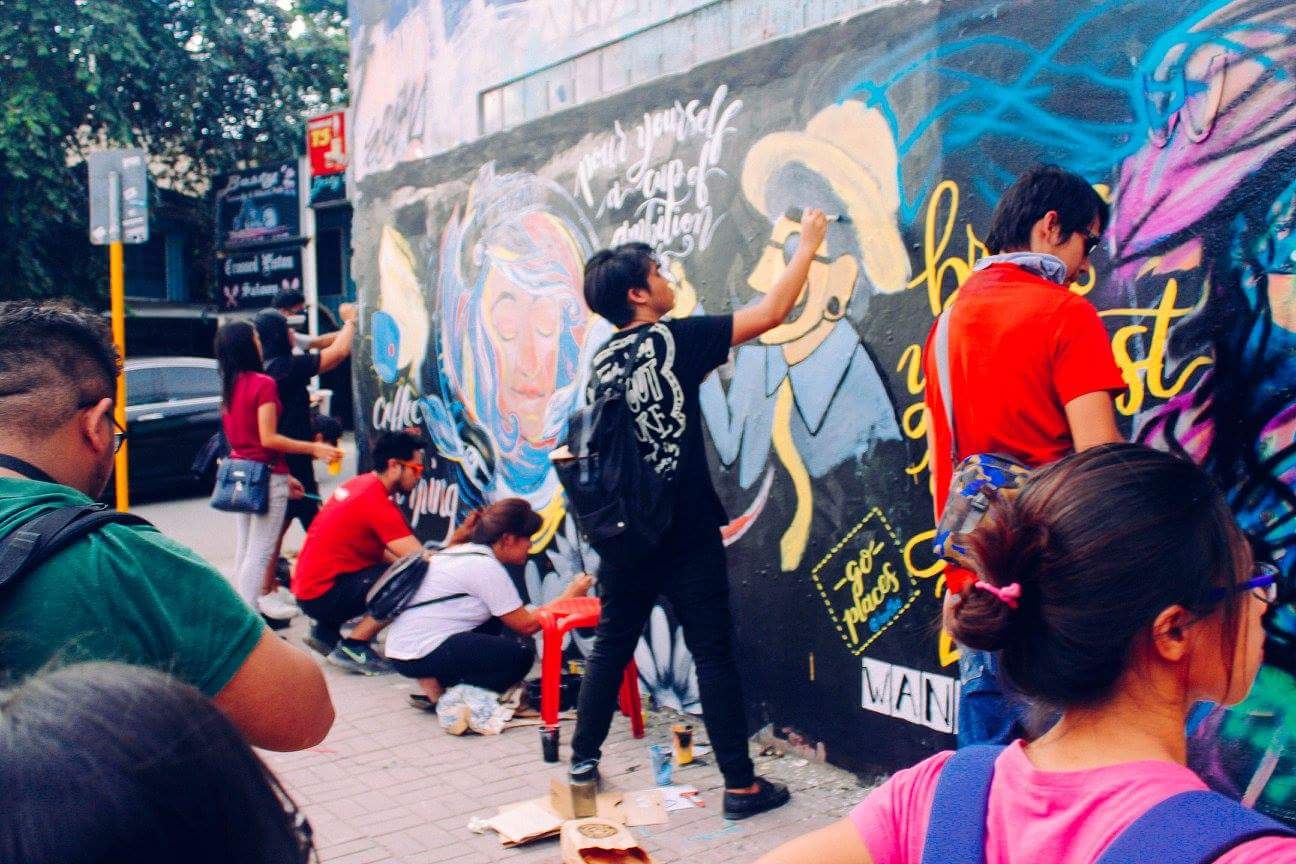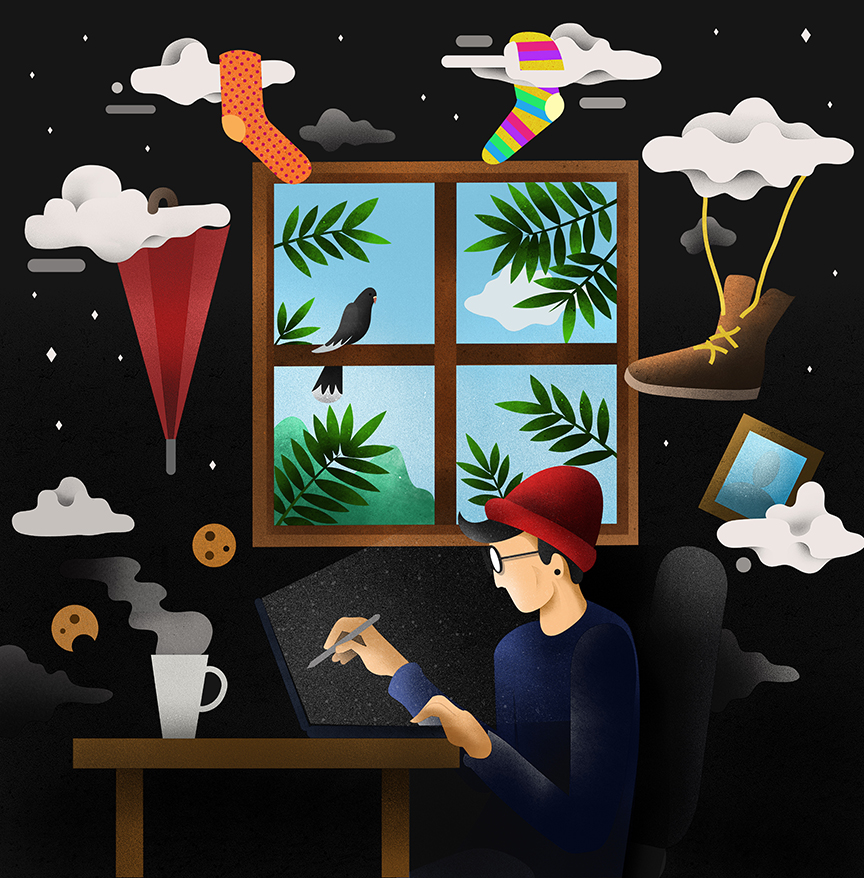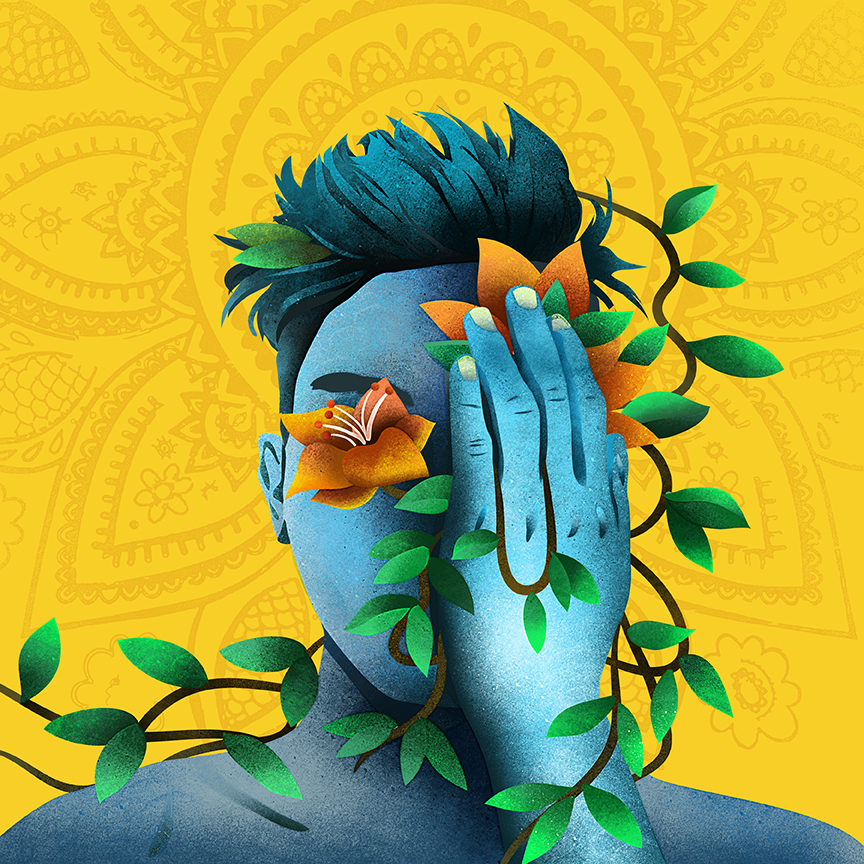 The 2019 Giving Journal
The Coffee Bean and Tea Leaf have finally launched 2019 Giving Journal in Cebu last October 27, 2019. The center value of their 2019 planner is all about Generosity, which it involves to instill within their own community where they uphold and live in principles of generosity.
There are 12 unique artworks produced by local Filipino artists in the Philippines and I'm one of those contributors for the month covers. We made artworks that represent the interpretation of Generosity. Each week of the 2019 Giving Journal includes inspiration to guide each individual to live a more generous life and includes monthly reflection and goal-setting pages at the start and end of each month.
I assigned to make an artwork for "Brewing The Best Talents" which I illustrated 7 personas of different talents that every Filipino has. Through talent, we can share for the others that can give an entertainment and inspiration for certain individuals and it can use for any purposes and uphold more unique talents in a great living.
During the 2019 Giving Journal event in Cebu, we able to meet the children of SOS Children's Village Talamban Cebu & Christ for Asia. We had an activity which we learned how to make a pouch made of rice sacks.
The 2019 Planner Design
The 2019 Giving Journal comes with 4 different covers; 2 cork covers and 2 hardbound covers in a matte finish and gold foil stamping that comes in colors of black and teal gray. I really love the black journal because of its elegant design with a gold lining on the cover.

The Real LIFE Foundation
Since 2011, The Coffee Bean & Tea Leaf and the Real LIFE Foundation have been partners in nation building – empowering the underprivileged youth through education assistance, character formation, and leadership development. Each journal redeemed opens a new chapter of generosity for everyone, since the campaign directly benefits the Real LIFE scholars which the program can change lives and changing the nation.
Collecting 12 Stamps
To redeem a 2019 Giving Journal you can collect 12 stamps equivalent to 12 CBTL beverages – an easy way to help and take part in the yearly tradition. You can collect stamps at any The Coffee Bean & Tea Leaf store nationwide. Also, they released the new holiday drinks, the Ube Ice Blended, and the Chocolate Nut Ice Blended and Latte will be released on November 12. These holiday drinks are perfect for the holiday season that makes you come home to The Coffee Bean & Tea Leaf.

Learn more about the 2019 Giving Journal by visiting The Coffee Bean & Tea Leaf's pages at www.facebook.com/coffeebeanphilippines, www.facebook.com/caringcup, and any social media platforms at @cbtlph and @caringcup
You can check their official website at www.coffeebean.com.ph for more details.