Digital Painting
When we think about painting, we can picture the famous masterpiece of Da Vinci's "Mona Lisa", or a "Starry Starry Night" by Van Gogh. Others can think about a paint brush, messy paints, and a white canvass. In our modern time, we are already invaded with digital advertising such as billboards, movie posters, a restaurant menu and much more. And we can see some paintings display in art exhibit and gallery.
When we talked about Digital Painting, it is something to do with a computer-based or software-based painting creation. Adobe Photoshop is the best example of software that can create a digital painting. Photoshop has a tool for the set of brushes that can create a form of brush strokes that usually similar to a traditional way of creating a handed painting. ­­­­
My Experience in Draft Talk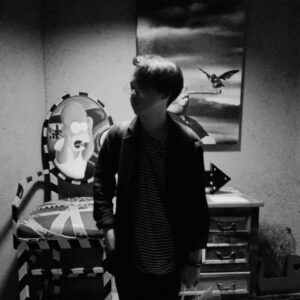 Draft Talk is a series of workshops and presentations by creative industry practitioners held in Draft Academy – Henry Hotel Campus in Banilad, Cebu City every Saturday. Draft Academy is a place for Professional Designers and Art Enthusiasts.
Various Draft Talks was tackled including "Creating Movie Posters" by Elijah Escobedo followed with "Graphic Design Core Concepts" by Sir John Henry Dulfino, "Copywriting" by Gio Ruiz and Sir Joey Suaco and "Selling Creative Ideas" handled by Jelly Macachor-Suaco. Digital Painting was the 4th Draft Talk and presented by Steven Mari Luspo, a former student of Draft Academy and is currently part of Draft Creative Group.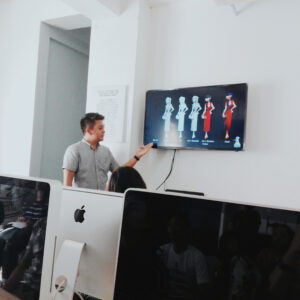 During the talk, Steven discussed the fundamentals of light and colors, the Chiaroscuro techniques and his personal expression in doing digital painting. After we had our hands-on digital, Steven gave us an instruction that we will create a digital painting that can tell a story.  We required bringing our Graphic Pen Tablet for us to create a digital painting that similar to a traditional technique. So I brought my black Wacom Intuos Photo. We have given only 2 hours for the hands-on activity. So I thought about myself sitting on a chair with luggage bag and viewing on a sea with a dazzling sunset and dramatic clouds. After the activity, we had given our certificate for participating Draft Talk in Digital Painting.
It was a fun activity and it fueled my stocked knowledge about Digital Painting. The last time I made digital painting was about 3 years ago.  All throughout the Draft Talk, it was my great opportunity to experience Draft Academy and it has a goal to reach out to other people who have a big interest in art and design perspective.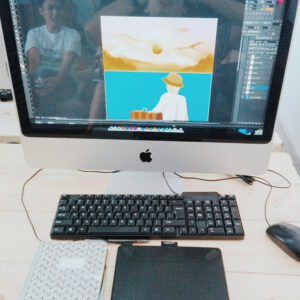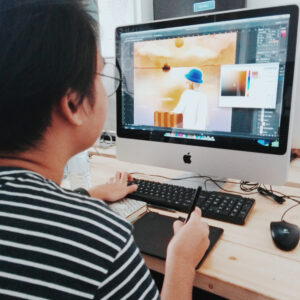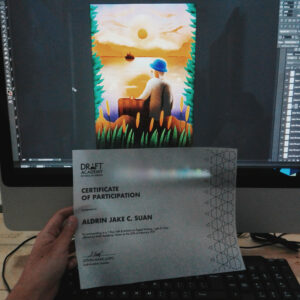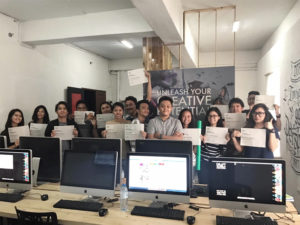 Photo Credit: https://www.facebook.com/DraftAcdmy