We are now in the world of photography where young generations are easily attached with precious moments like taking good memories through photographs. Technology is growing faster and not just only in evolving units, but also in camera specifications from VGA to higher megapixels. Aside from that, latest trends on instagram is now on extravagant walls like huge graffiti and even ornamental plants are included on the trends.
Photowalking is an activity of some camera enthusiasts who gather in a group by walking in a specific place where they can find more interesting to capture or to have a "walling" shots. Most bloggers are into photowalking but nowadays it was a huge range for everyone to have a photowalk with friends and share it through their social media accounts.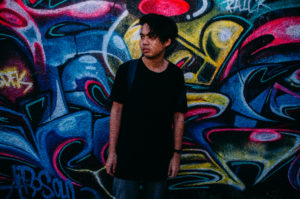 Recently, I had my photowalk activity at N. Escario Street together with Joyce Ann Pablo and her photographer friend Chens Judale Pleños of Lunhawan. We accidentally met at nearby Ayala Center Cebu and it was a perfect timing to meet Chens because he was a photography enthusiast.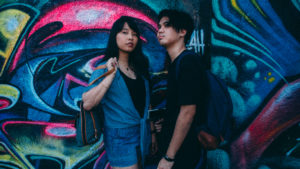 We walked along the N. Escario Street and we saw the finished masterpiece of Aerosoul Cebu Graffiti Battle Leg 2. Both of us were amazed at the colorful graffiti. According to Joyce, it was an awkward moment for her to have a photowalk in a public place where many people and vehicles passed by. It was a fun experience for us to have a photowalk in N. Escario Street. We are planning to have a photowalk activity in other mural scenes in Cebu streets.  I had also my mural activity last January 2016 during the event of The Coffee Bean and Tea Leaf's Brew Your Best Year 2016 at N. Escario Street.
Please check my Vlog 5 for our photowalking activity at N. Escario Street. I hope you enjoy watching the video.
You may also visit the Lunhawan Facebook page to view the photos taken during our photowalk activity at N. Escario Street. Don't forget to like and subscribe.