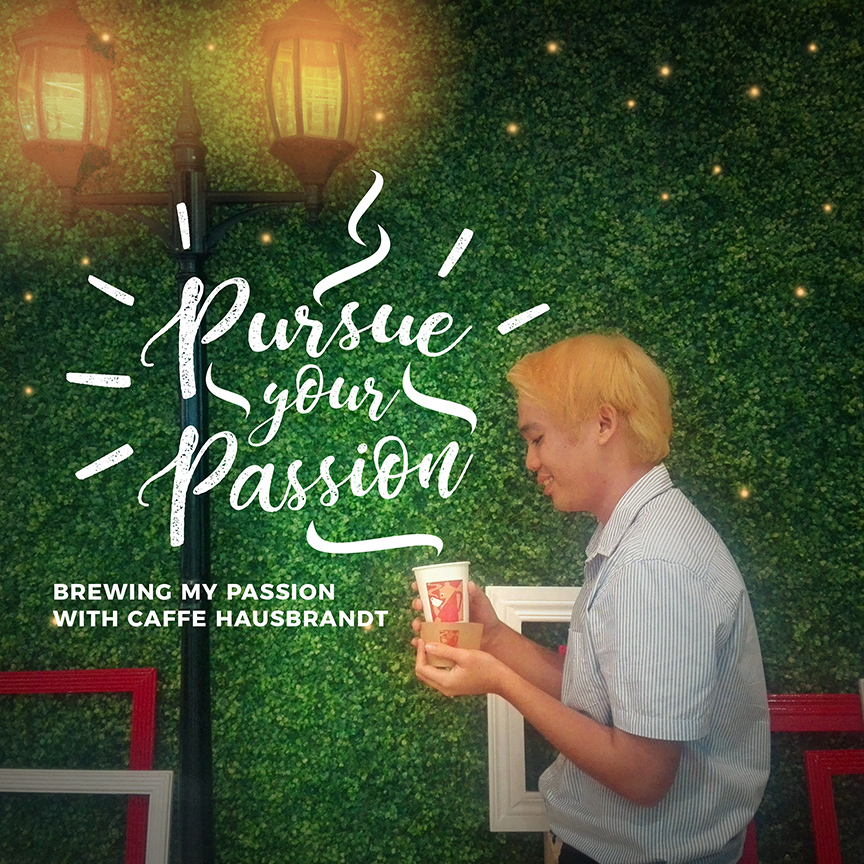 "Pursuing your real passion can bring you up to success".
Pursuing My Passion.
The most incredible part of my creative journey would be my illustration piece where I created most of my illustrations about my life, my friends and my dreams of where I am to be. I brought my dreams and hope by posting my good demons and self-thoughts about life. And that was the time that Caffe Hausbrandt discovered me as I am.
The Reopening of Caffe Hausbrandt In SM Seaside City Cebu.
Just recently the Caffe Hausbrandt officially launched their new location at SM Seaside City Cebu last 28th of October 2017. I was able to witness their much awaited day to reopen Caffe Hausbrandt in a new location.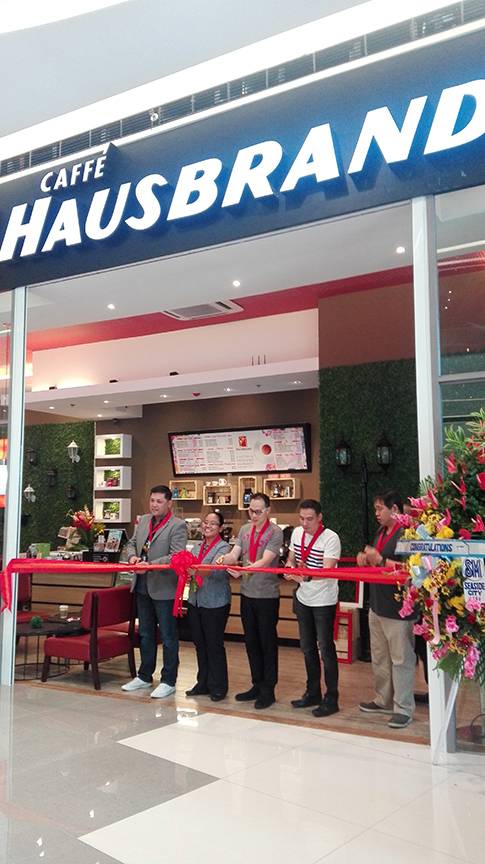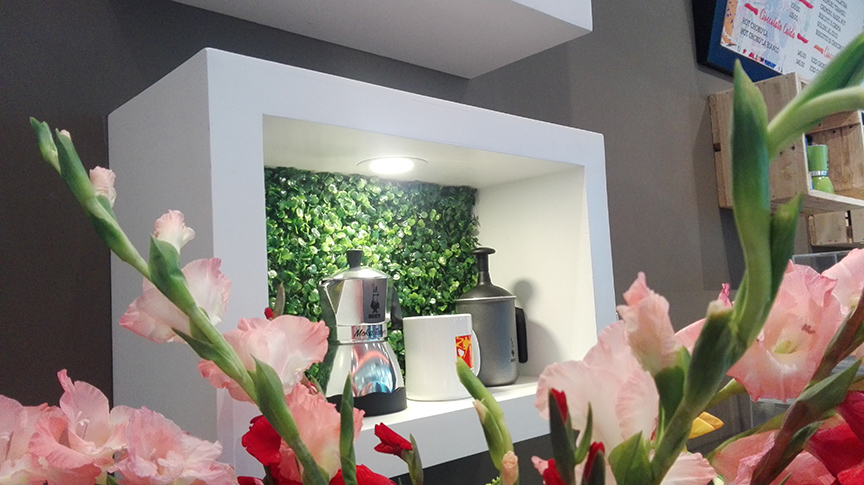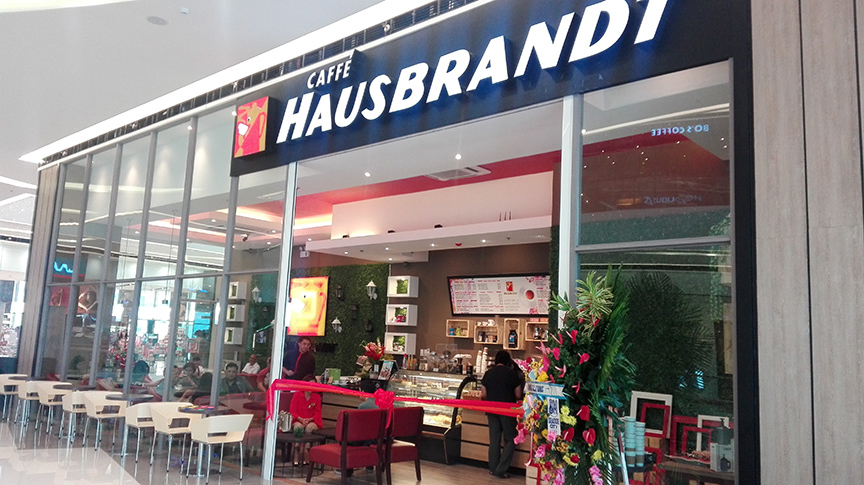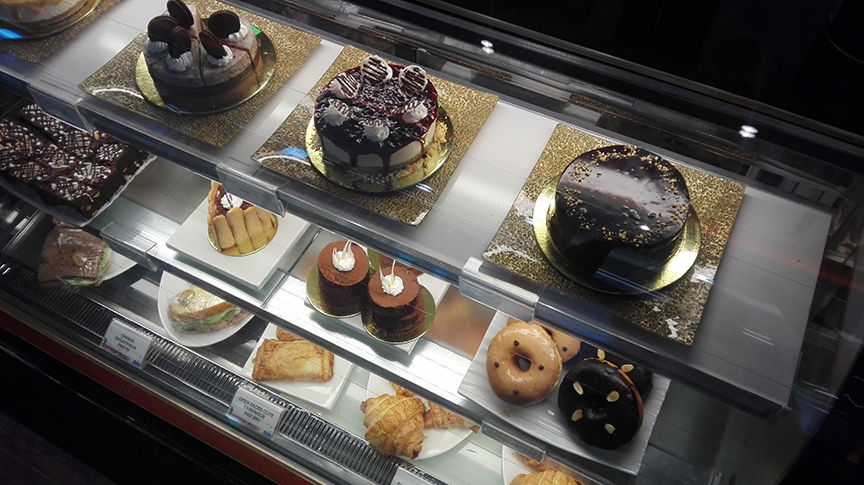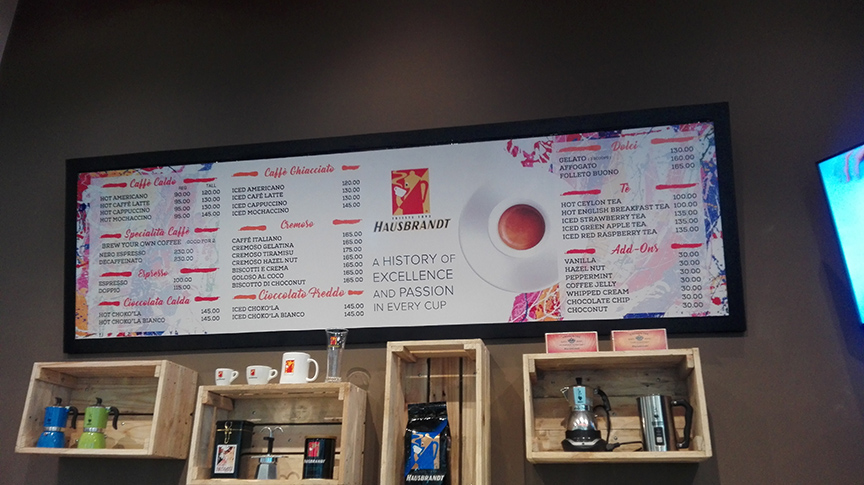 Visit them at Upper Ground, SM Seaside City, Cebu (near Watsons).
History of Passion and Excellence In A Cup.
Caffe Hausbrandt was actually an Italian coffee brand and with around 70 branches worldwide. It was introduced in the Philippines on May 8, 2016. Their coffee products are imported from Italy, so it's purely an Italian coffee experience at Caffe Hausbrandt. Their coffee was made in a moka pot where the whole process of producing aromatic coffee was done. The moka pot was called Biallete Cafetera and their baristas used premium Arabica beans from Italy. The whole brewing process of their coffee products is done on a lama gineta, an Italian term for "Little Machine".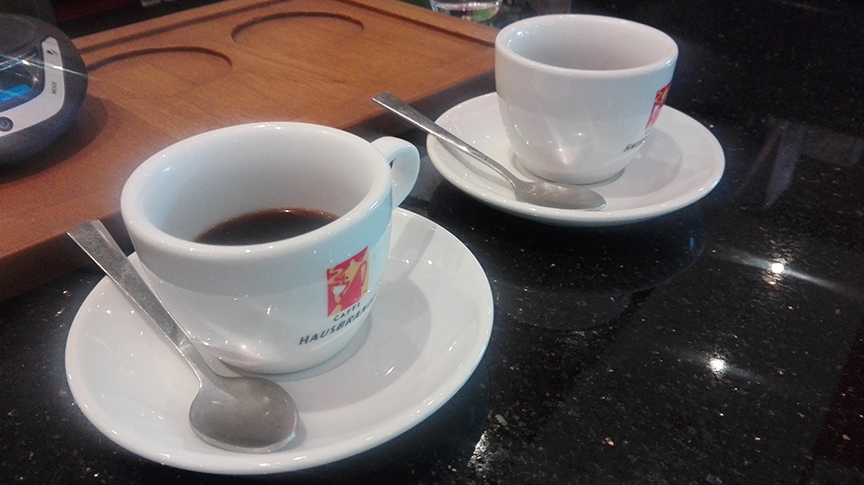 Here's the illustration that I made for Caffe Hausbrandt on how to prepare a coffee using Biallete Cafeteria or moka pot.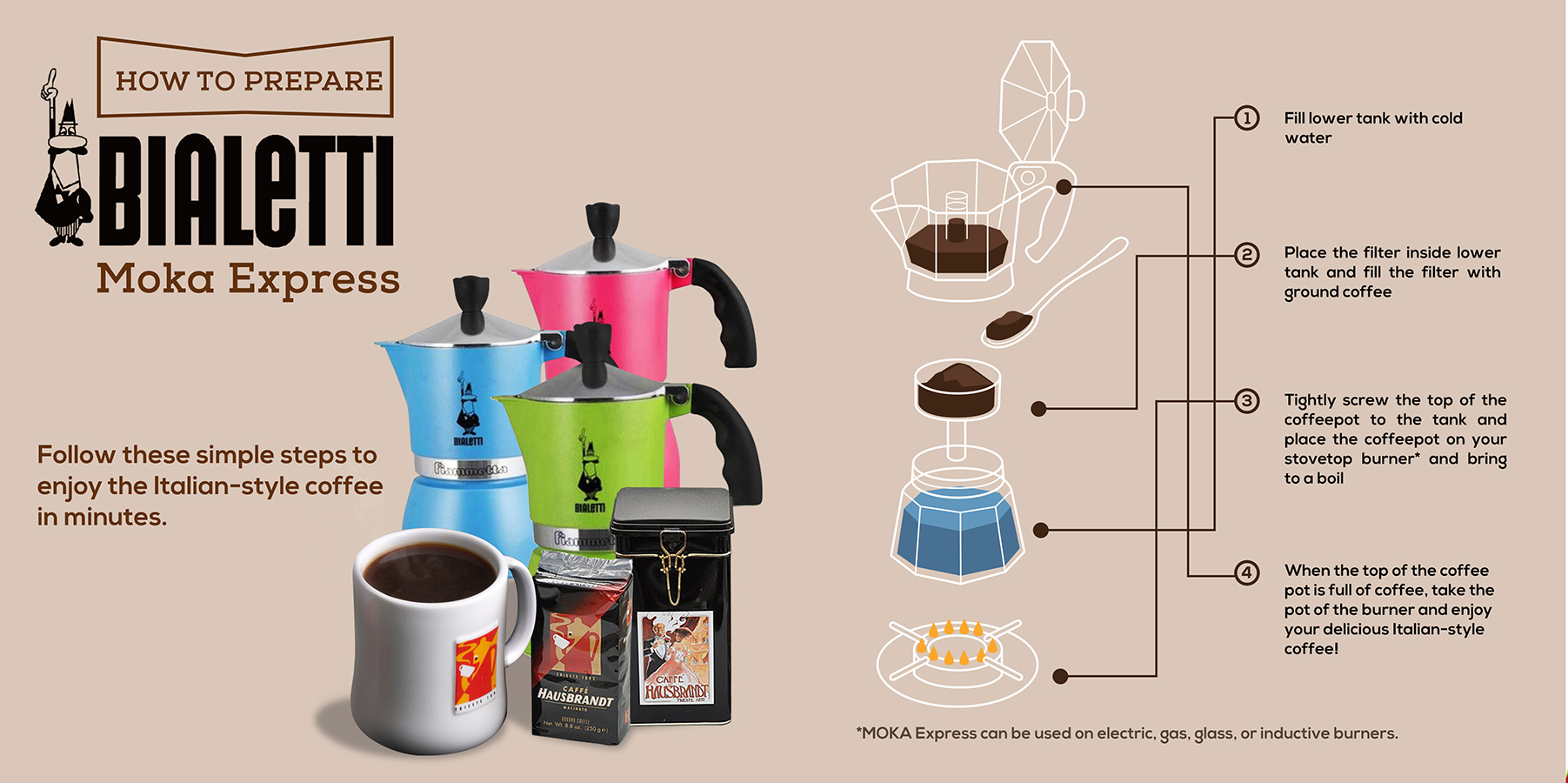 How to prepare Bialetti Moka Express?
1.) Fill the lower tank with cold water.
2.) Place the filter inside the lower tank and fill the filter with ground coffee.
3.) Tightly screw the top of the coffee pot to the tank and place the coffee pot on your stovetop burner and bring to a boil.
4.) When the top of the coffee pot is full of coffee, take the pot off on the burner and enjoy your delicious Italian-style coffee.
Throwback At Caffe Hausbrandt N. Escario.
I discovered Caffe Hausbrandt last year 2016 and I met the owners, Mr. Allan Ting and his wife Ms. Badeth M. Ting for a brand collaboration. Then, they introduced me to their marketing team with Ms. Jay Baylon and Ms. Jin Murillo and we worked together for Caffe Hausbrand brand collateral. Those opportunities brought me to a brewing glance that can assure myself to the next level of my artistic milestone: reaching the top of fame for the creative piece.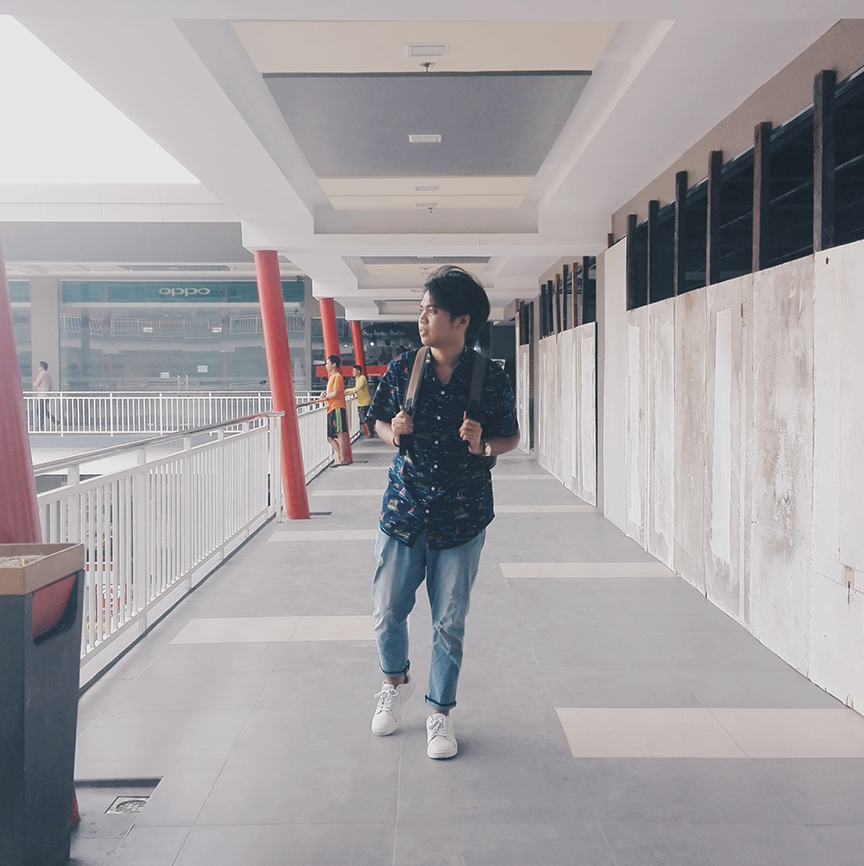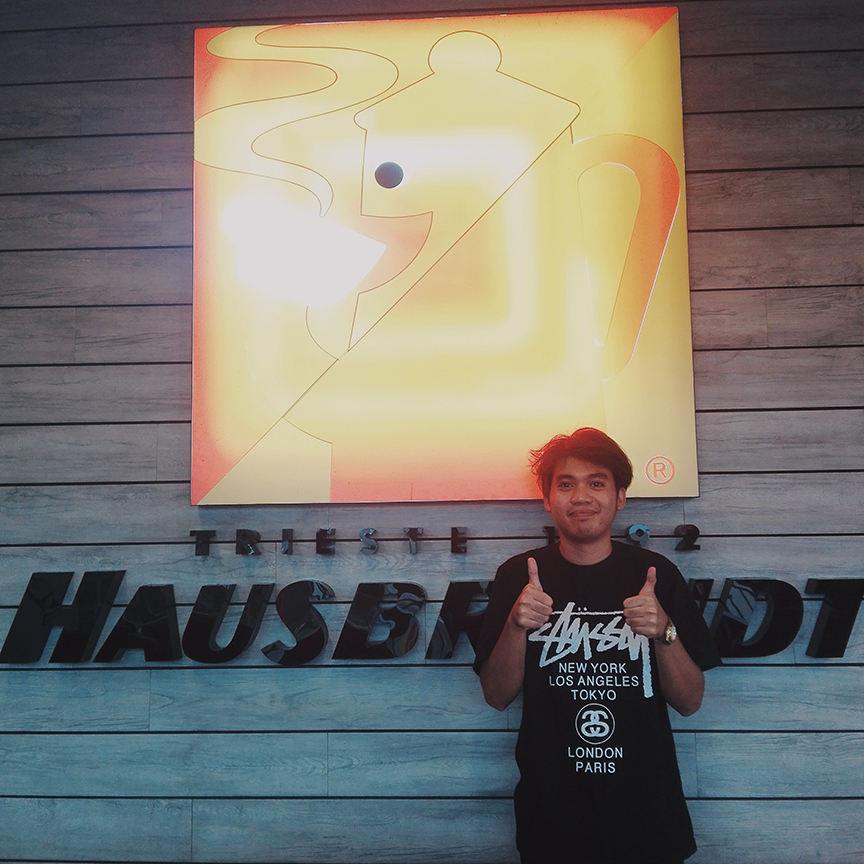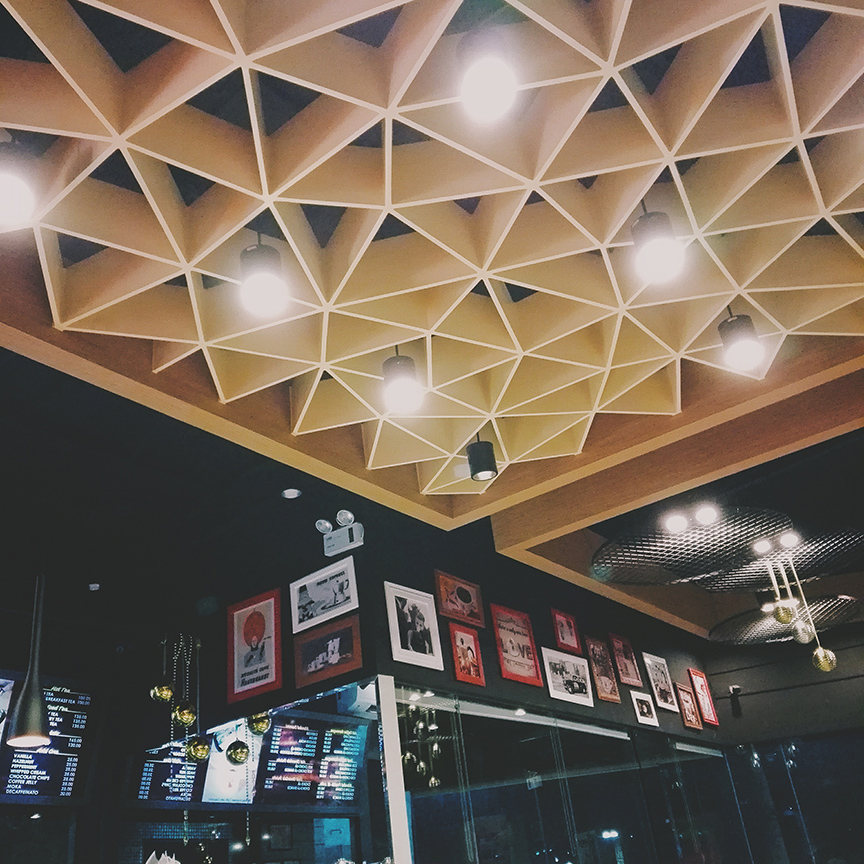 Since then, I have shared my ideas on how to making a good design for a brand, specifically for a coffee shop and bistro style. Since it was a global brand, we decided to follow the existing design flow of other Caffe Hausbrandt branches. It is an inspirational branding, we wanted to make it sentimental and artistic as well. We wanted to make it easier and minimal in physical outlook. That's a kind of brand that we like to happen for Caffe Hausbrandt as similar to the founder of Caffe Hausbrandt, Martino Zanetti.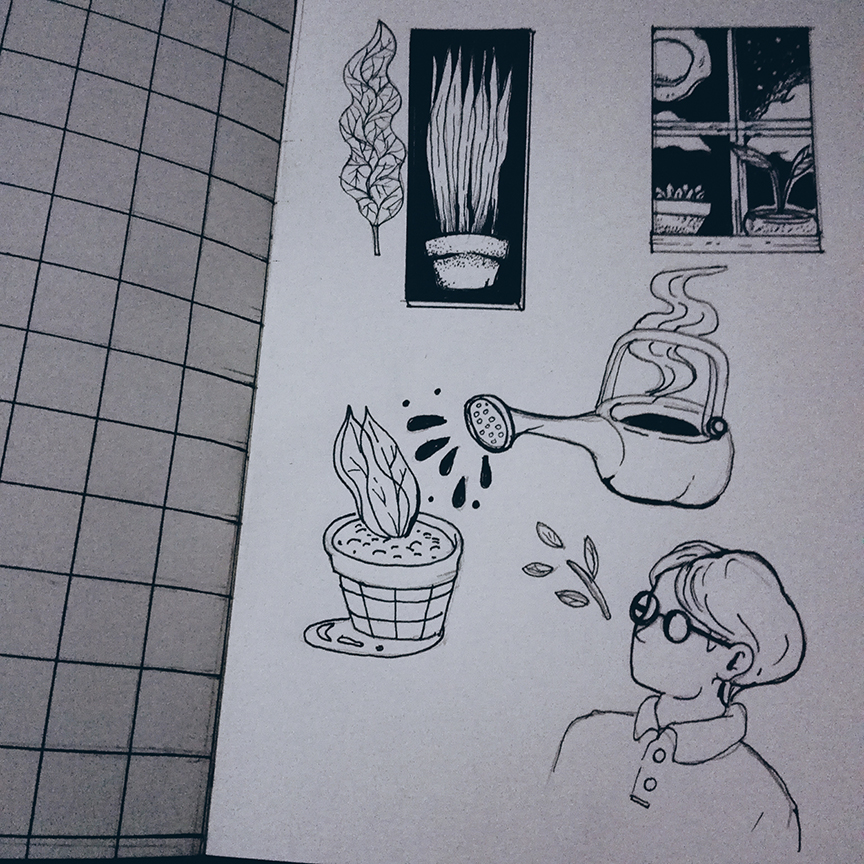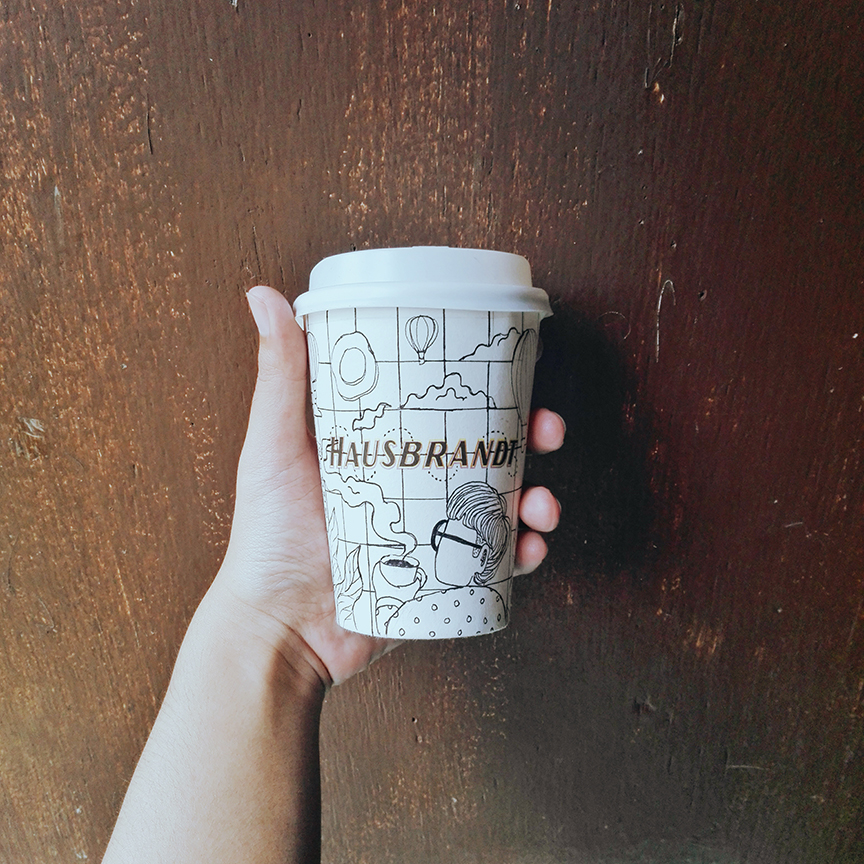 Just made my own cup illustration using a ballpoint pen. It was my way of expressing gratitude for choosing me to be a part of Caffe Hausbrandt. The sample cup illustration that I made is all about the simplicity of becoming a great person through pursuing a passion for everyone. It is a typical scenario for us to have a basic daydream by looking at the sky and make a silent wish.
Why I always visit Caffe Hausbrandt?
I have many reasons why I love to visit Caffe Hausbrandt. I enjoyed most of the ambiance together with the Italian music and the scent of coffee aroma. I can't drink coffee, but I enjoyed my long stay at Caffe Hausbrandt. Here are my favorite Caffe Hausbrandt products in quick snap photos.
Oatmeal Cookies, Brownie and Glazed Doughnut.
Sweet treats are my ultimate food for brainstorming. Most of us are in love with sweets like chocolates and candies. The Caffe Hausbrandt oatmeal can be your heavy breakfast because it is big and it can fill your tummy. It is an on-the-go breakfast food for rush hours. Brownies and Doughnut are the perfect mates for coffee every morning.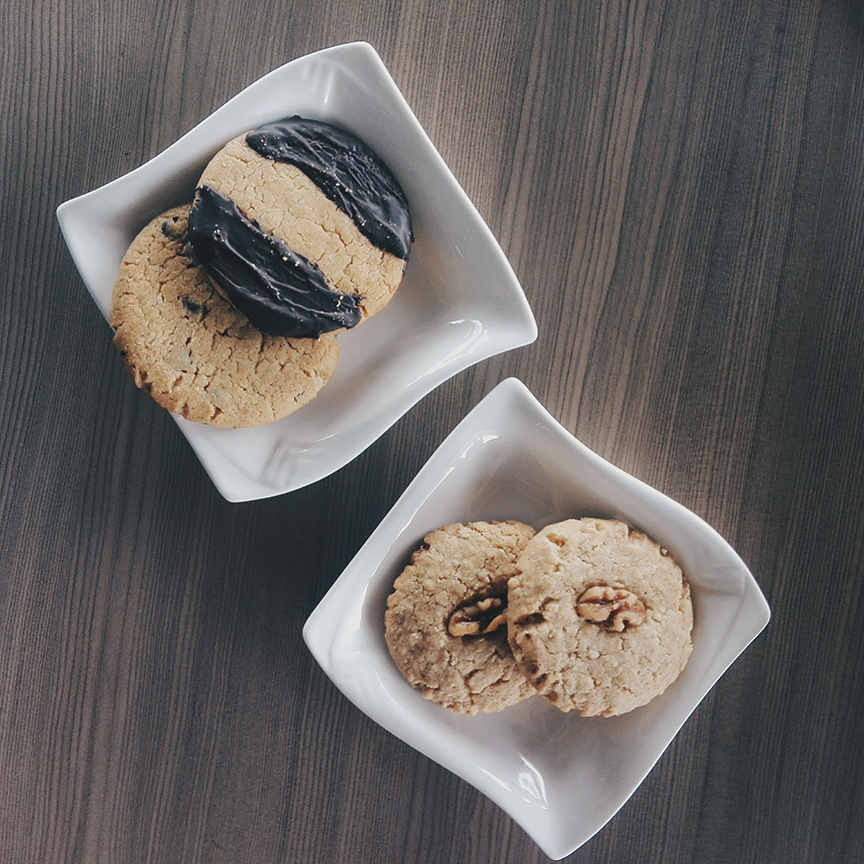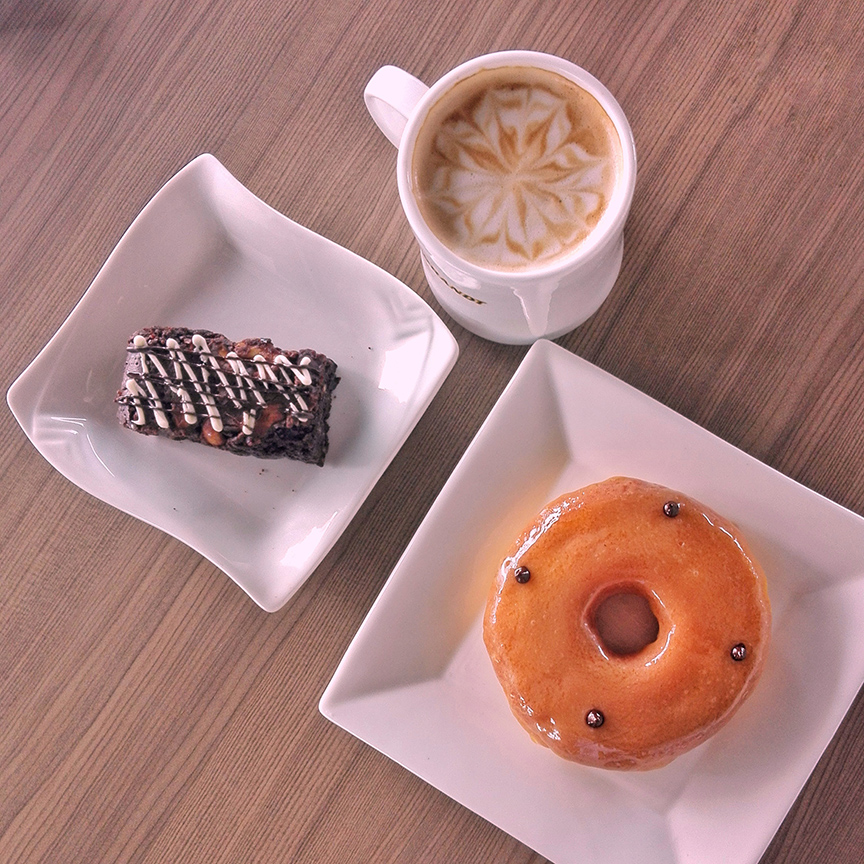 Italian Pasta dishes are Awesome!
It is good like heaven or floating bubbles in the sky. The Caffe Haubrandt Pasta Parmigiano and Tomato Pasta are the best Italian Pasta in the world. You can try it at Caffe Hausbrandt.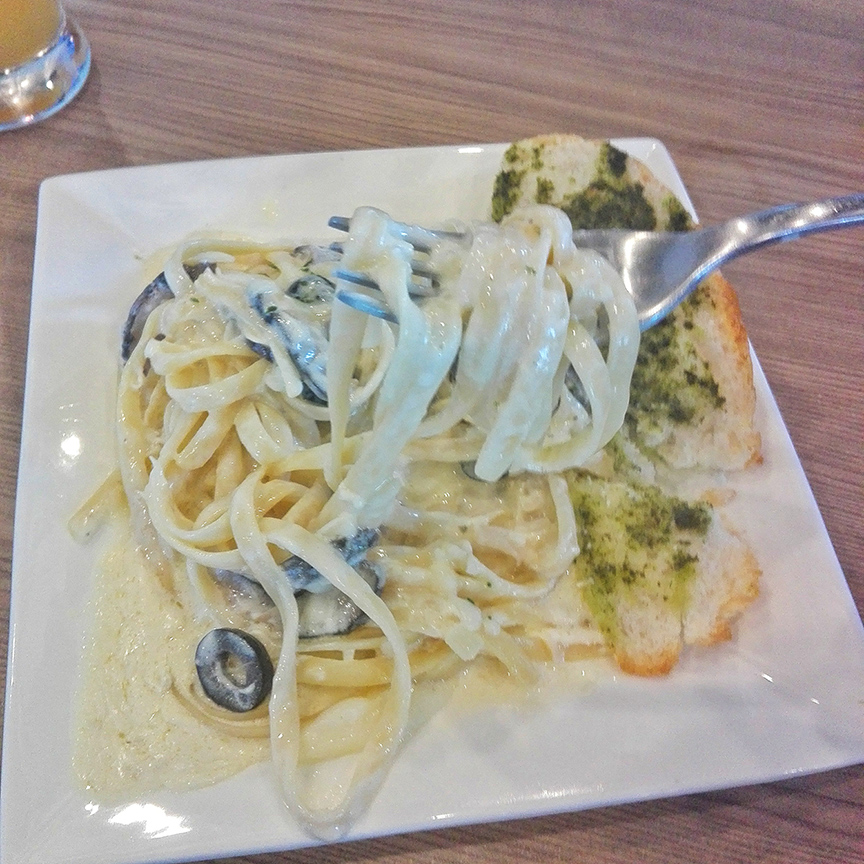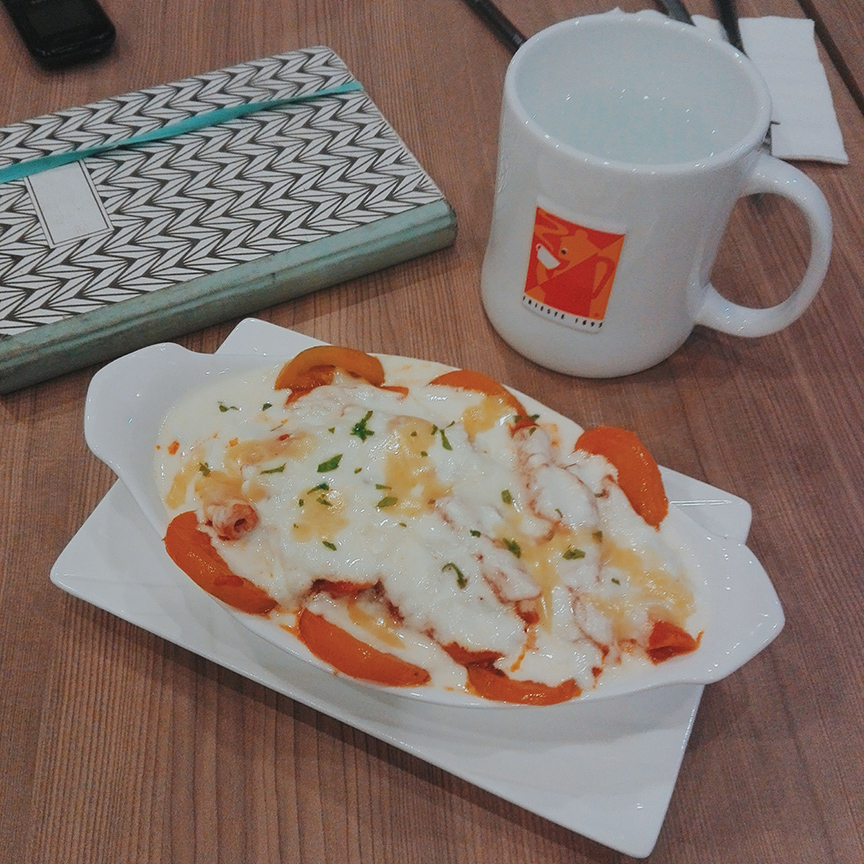 It's Instagrammable as best for me!
This is my typical hobby when I found something interesting for my Instagram feed. My friends really knew about this, especially when we saw a worthy place of our #OOTD goals as a perfect match for a good background.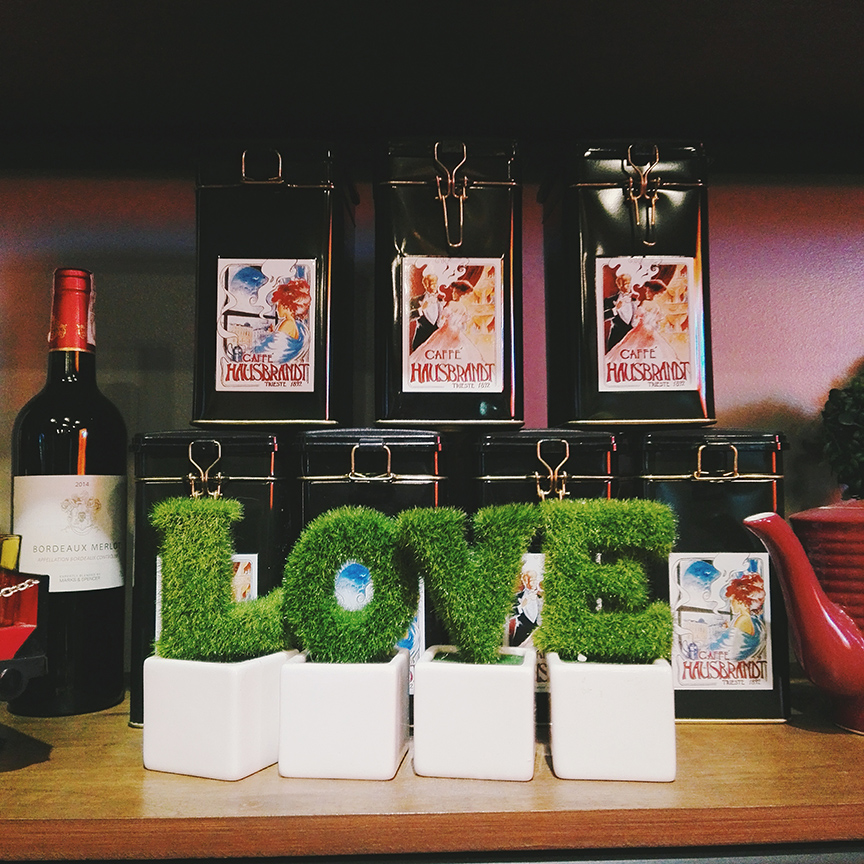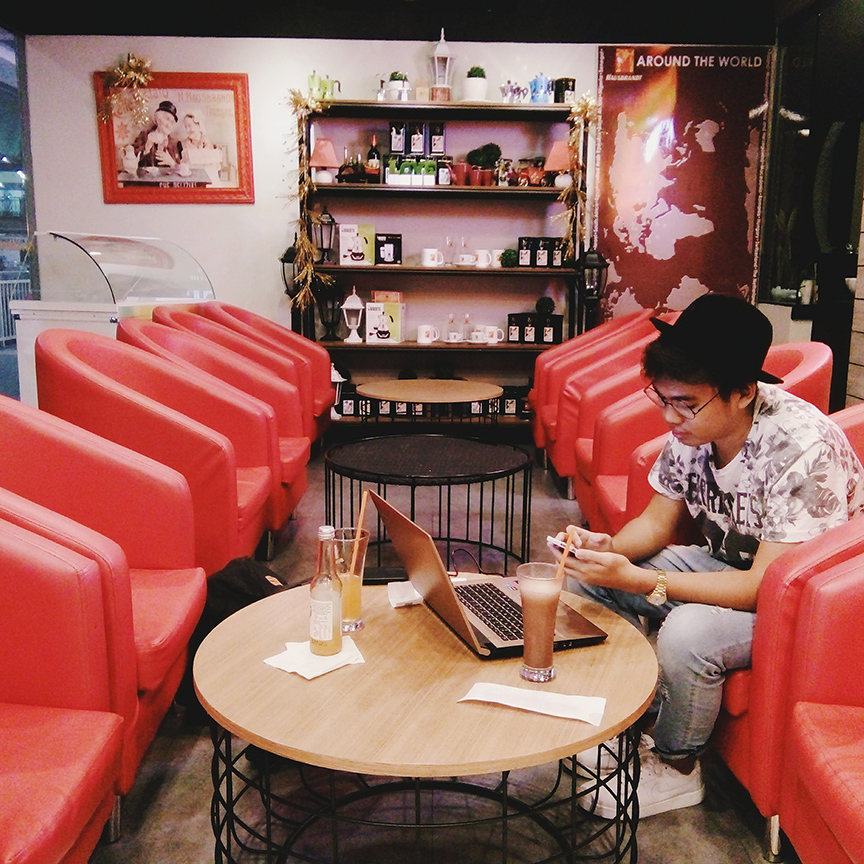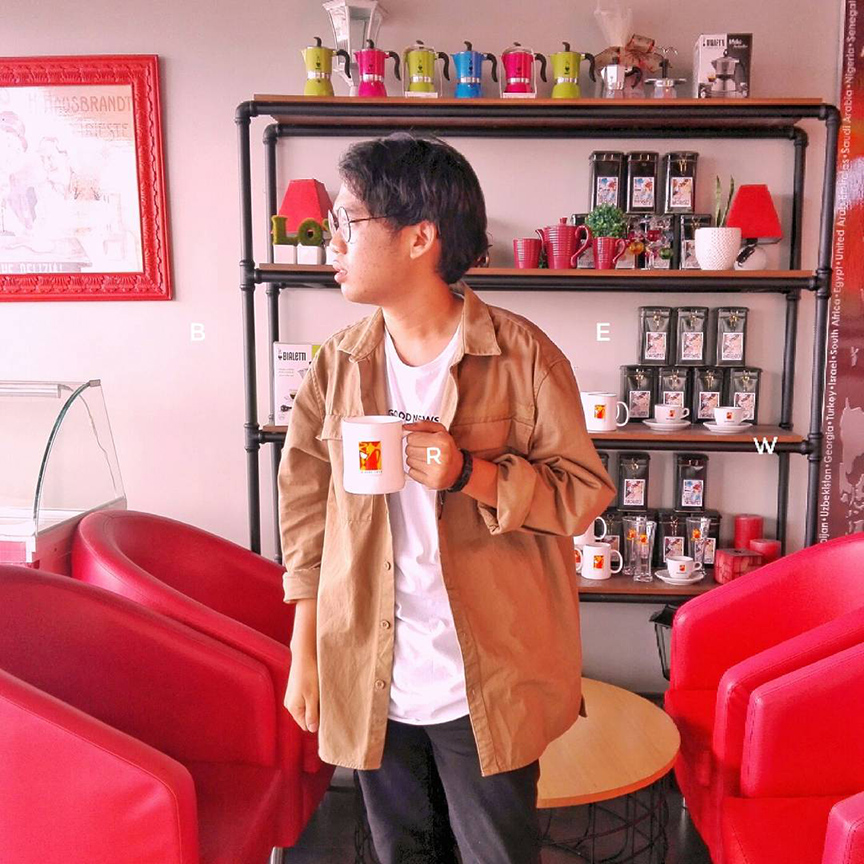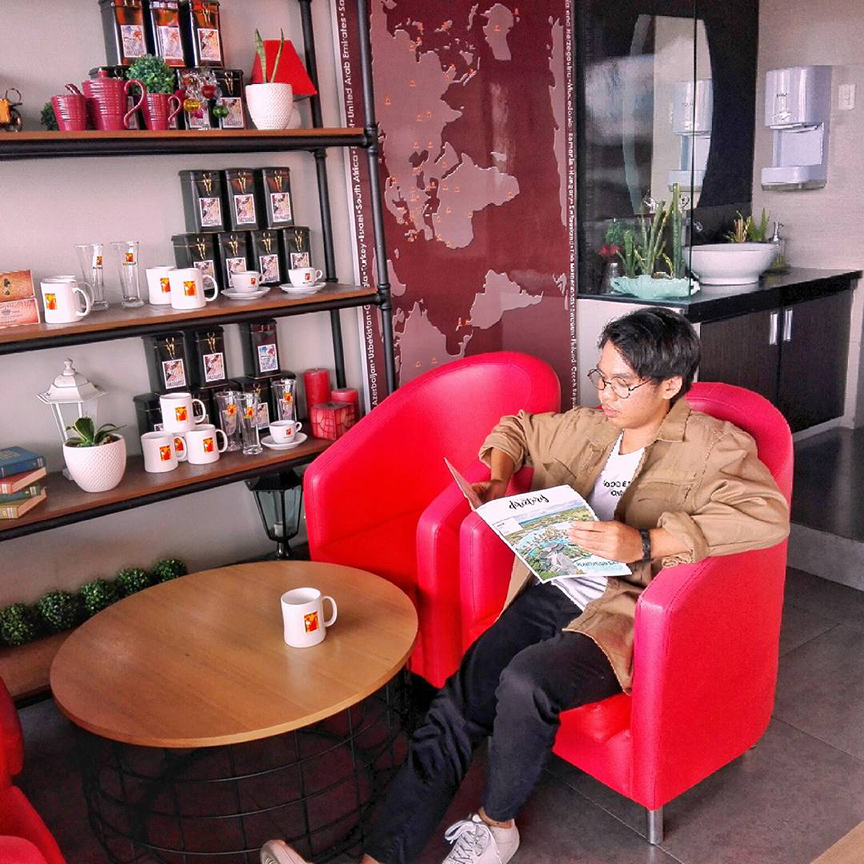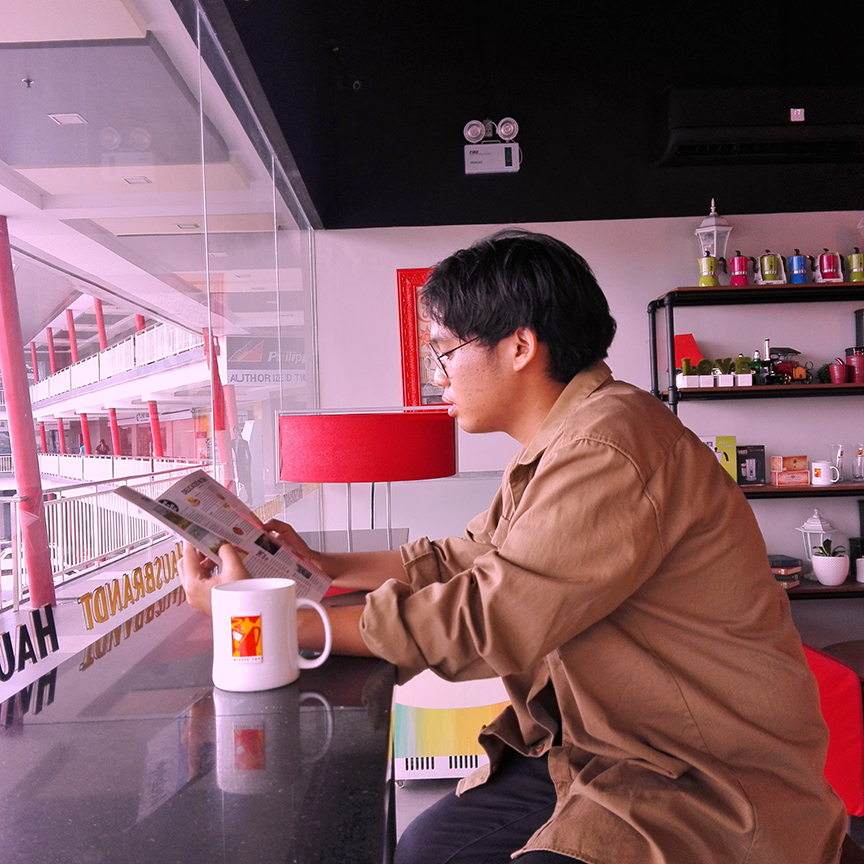 I really missed the Caffe Hausbrandt N. Escario branch. I am very excited to have a great shot for my #OOTD and #Foodie goals. This is my way of pursuing a passion in different aspects and hobby that I enjoyed with. I am truly humbled and proud that Caffe Hausbrandt is always on my side for brewing my creative piece. Thank you so much, Caffe Hausbrandt.
Visit Caffe Hausbrandt official website at http://www.hausbrandteurofoodphil.com/ and follow them on Instagram at @HausbrandtPh. Like and follow them on Facebook at Caffe Hausbrandt.